Connifers Care specialises in helping adults with mental health problems and those with learning disabilities
Connifers Care group is an established and reputable provider for residential, supported living and day opportunity services. This service was established in 2004 by qualified and experienced health care professionals. We predominately offer ours services in the North London area. All our care homes are registered with the Care Quality Commission.
Committed to meeting and exceeding regulatory standards
We are committed to meeting and exceeding regulatory standards through our robust quality systems, and through investment in the training and development of our staff. We always seek for feedback from our internal and external service users to hear their views of our services in order to improve our performance.
We systematically monitor all aspects of our services. Outcomes are reviewed and evaluated at top management level and immediate action is taken to remedy shortcomings.
ASDAN Education
Pavilion Hub is a registered centre for ASDAN programmes and supporting our service users to achieve qualifications which are widely recognised across education curriculum.
We provide courses which motivates and enhance our service user 's skills and abilities which are practical for day to day use in their lives.
Courses available at Pavilion Hub are activities-based learning such as:
craft making
developing numerous skills
creativity
sound, rhythm and music
baking introduction
baking sensory
multi-sensory experiences
sports and leisure
out in the community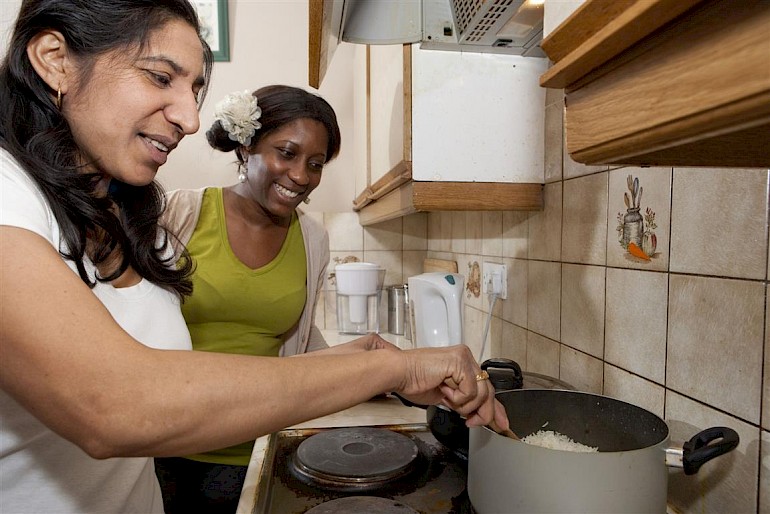 Working in partnership with NHS
We excel in working in partnership with our customers. To this end we listen and have regular meetings with local NHS Trust's key professionals to develop services tailored to their need. We are continuously working towards provision of the new services to effectively meet the needs of our clients.